Come Join Us @ AGHA Home & Gifts Fair 3-7 August 2019 MELBOURNE CONVENTION & EXHIBITION CENTRE (MCEC)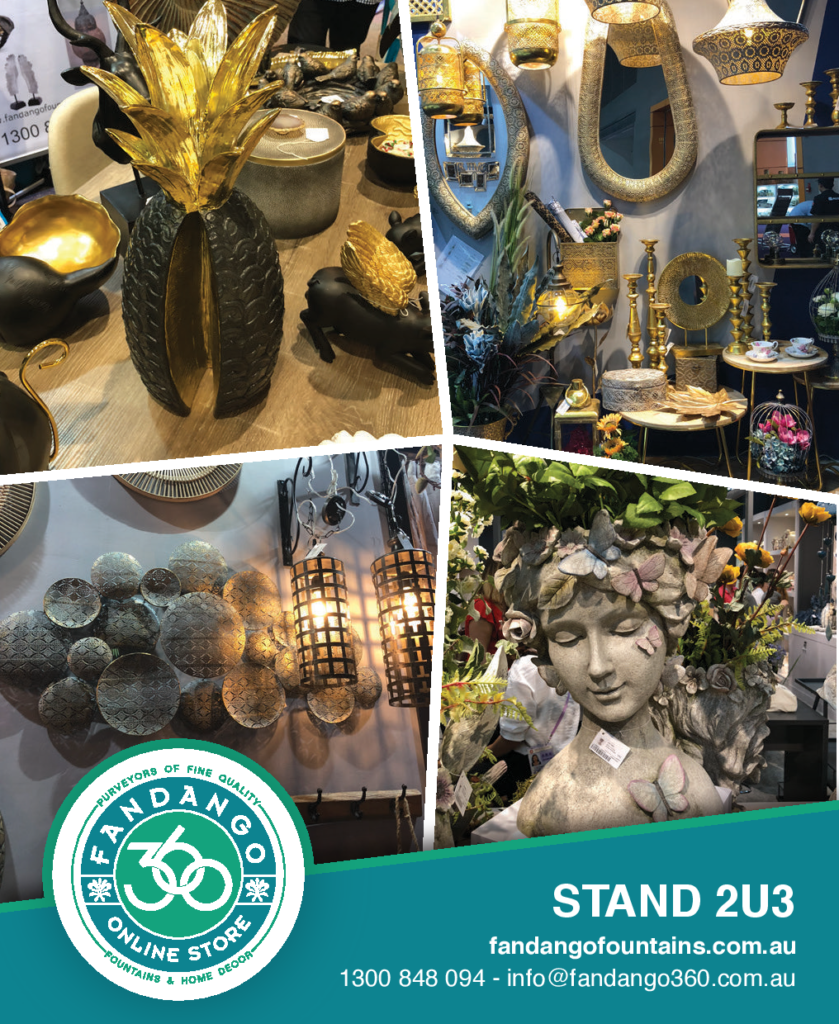 Tango Dancers Water Feature
Bailamos Ballerina Water Feature
All
Abstract Fountains
Buddha Fountains
Indoor Fountains
Outdoor Fountains
Home Décor
Aspen Water Feature Curtain

$

399.00

Aspen artistic water feature blends a contemporary shape with water flowing down the curtain lit from both sides of back panel.

Dimensions H 118cm | W 49cm | D 29

Color Gray green effect with layered water curtain

Sale!

AURA Garden Buddha Decor Landscaping

$

149.00

Premium Quality Serene Buddha Decor Up market unique color ideal inside & out

Magical Buddha Statue in glorious purple / pinkish colors, unique masterpiece to bring a personal touch to your home or garden.  

Weather resistant and can be outside as well. Sensational for Fengshui & as a landscaping key feature.

Grab yours before they all sell out.

Just arrived in Australia for Spring 2018.

Happy Shopping.

Dimensions: W46, H58, D36

Azure Jaws Premium Deor

$

69.99

Azure Jaws Shark on Stand

Charming Real Looking Blue Shark on Stand true statement of uniqueness & bold character taming the notorious Australia ocean predator, ideal for indoor areas.

Size 38.5cm H, 59cm W, 24cm D

Bailamos Ballerina Fountain

$

469.00

Water Feature in the shape of a happy ballerina dancing to the tunes of sublime ocean water sound under the moon light with water sliding on the rainbow shaped glass.

Made of Fiber with a unique glass feature for water slide. Size 115cm H, 43cm W, 28cm D

BALANCE Indoor Water Feature Cascading Multi Level Fountain

$

54.99

Dimensions: L18.5*W21*H27CM 

Ideal Gift for Him, Her, Company Employees, Functions, Souvenirs, Birthday Presents, Fathers Day, Mothers Day and Christmas Presents.

This is truly a versatile good value Water Fountain bringing Feng Shui, joy and style to any space. Water Feature that produces positive energy forces to harmonize individuals with their surrounding environments.
Please provide your feedback!
Receive email newsletter subscription!
Even better than described! I bought two separate Buddha water fountains through Fandango, and had them delivered to the office - now everyone wants one! The Buddhas are beautifully and respectfully made, and bring a touch of serenity to my home. These would make for an unusual, affordable, and unique gift, whether for oneself or family and friends. Delivery was also within two or three days--very fast. I couldn't be more pleased.
Got my delivery on time interstate, loved the swift service. Realized a small piece was missing, seller got it delivered on the spot the next day. Great service, would highly recommend dealing with these guys.
Beautiful piece of moving art
Wonderful to do business with Fandango. Prompt delivery. I have purchased this fountain and am so happy with it. It is a good size and the quality is excellent. It is placed in my office. The pump is quiet and the trickle of water is peaceful and calming. I also purchased another style for our family room. Love them both.
Awesome ? Great to deal with thank you much appreciated very impressed ?
Excellent, excellent, excellent. Bought Sunday, delivered Tuesday A+++++
Fast delivery.. good service.. can't beat sleeping next to running water
Excellent service. Great delivery time. Instructions were a wee bit lacking. Joya Fountain Works Well
Outstanding! Arrived day after paying. Easiest transaction ever
Call 1300 848 094
for more information or to place an order