Description
Majestic White Dusted Gold BOY & ELEPHANT Decor Ornament. Ideal for office & home decor use, this fabulous item can be used as a business card display unit, a plate / vase for decor or even to present some chocolate and goodies at event, in businesses, receptions and various functions.
Very detailed with white dusted gold glamorous finish, divine gift for those that appreciate taste, uniqueness & celebrate their spiritual touch. GUTSY Item that makes for a memorable gift, a personal touch to any space
Ideal gift idea for her, for Mother's Day, for friends and family members or as small token of appreciation to colleagues, mates & BFF.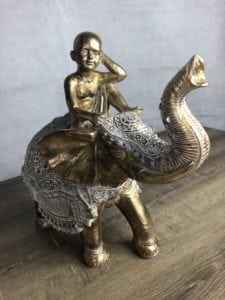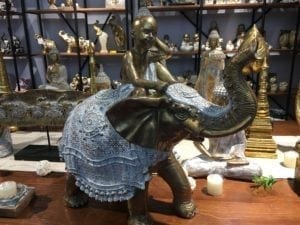 Dimensions: 42*23*42 CM
Ideal for Mothers' Day, Birthdays, House warming, friends and family presents. Quite compact packaging makes it ideal to ship as a surprise present anywhere in Australia & New Zealand.
Grab Yours, Just landed in Australia this week. Designed only 2 months ago here in New South Wales.