Description
Blissful Buddha
Heavenly  Tall Freestanding Buddha Boy in serene colours and sublime design, a work of art to add to any Spa, Lounge, Office, Meditation Space, a very limited collection.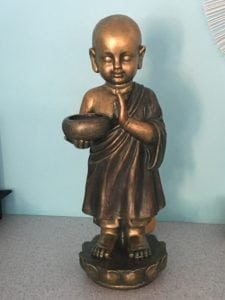 An outstanding home decor ornament that suits any room in the house and also the study / office.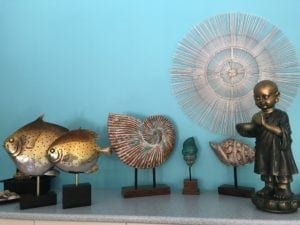 Placements & Functionality
We sold a large number to customers using this Buddha Feature into meditation rooms, Spas reception areas and also massage parlors.
Many of our customers use this unique home decor as a stand alone feature in rooms, next to a balcony or in a corner, others as a focal point as a candle holder as well.
This can stand on a pedestal, a table top or freestanding.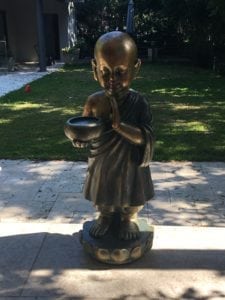 Dimensions
Size 66.50cm H, 27cm W, 23.50cm D
Color Real Natural Gold & Blue 2 toned colours