Description
Art Decor Deer on Stand
Contemporary Black Deer Head Freestanding on a Majestic Black Pedestal, an ideal gift for partners, friends & family, suitable for bookshelves & as a Décor item.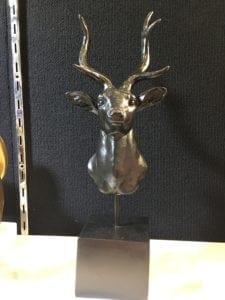 Size 46.50cm H, 17cm W, 15cm D
Color Black Majestic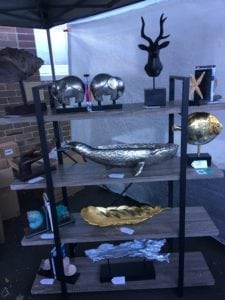 Wide collection of Art & Home Décor grouped around several themes including New Age, Angelic Buddha, Ocean & Marine, Vintage, Abstract & Contemporary / Modern. We also boast a wide range of bookends.