Description
Serene Open Hand/Palm Candle Holder on a Base made of poly and in Indonesian Wooden Finish Effect, this is a must have art décor display piece for home, shop or office.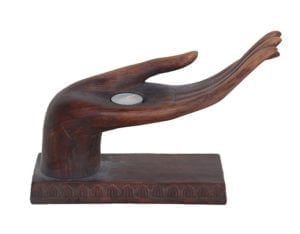 Great Addition to all Spas, Meditation Centres, Kinesiologists, Yoga Studios. Sold to over 58 different meditation and well being centres across 4 different states in Australia.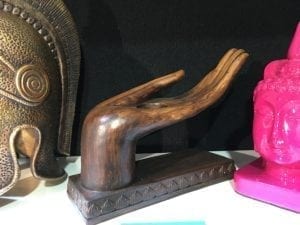 Natural Looking Wood Finish Effect, suitable to any room in the house, study, bathroom, Spas reception, meditation halls, etc…
Versatile Usage including a store decoration for Jewelry Stores, Fashion Display, Meditation Centres, Spa Reception. Ideal for gifting on many occasions and a top seller house warming present.
Individually packed and easy to ship in well protected & well packaged mail drop Carton.
Size 19.50cm H, 29.50cm W, 9.50cm D
Color Wood Brown Finish