Description
Art Décor Electro Plated Gold Leaf Large Fish on Stand, a truly delightful decorative ornament ideal for gifts, home & office décor adding serene & charming character.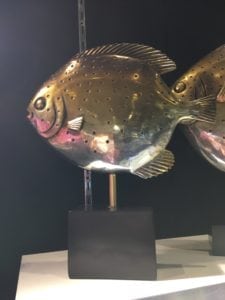 Size 42cm H, 37cm W, 9cm D
Color Electro Plated Gold Leaf on Black Metallic Stand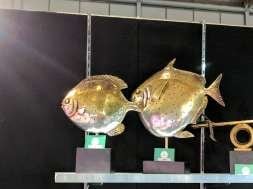 Wide collection of Art & Home Décor grouped around several themes including New Age, Angelic Buddha, Ocean & Marine, Vintage, Abstract & Contemporary / Modern. We also boast a wide range of bookends.